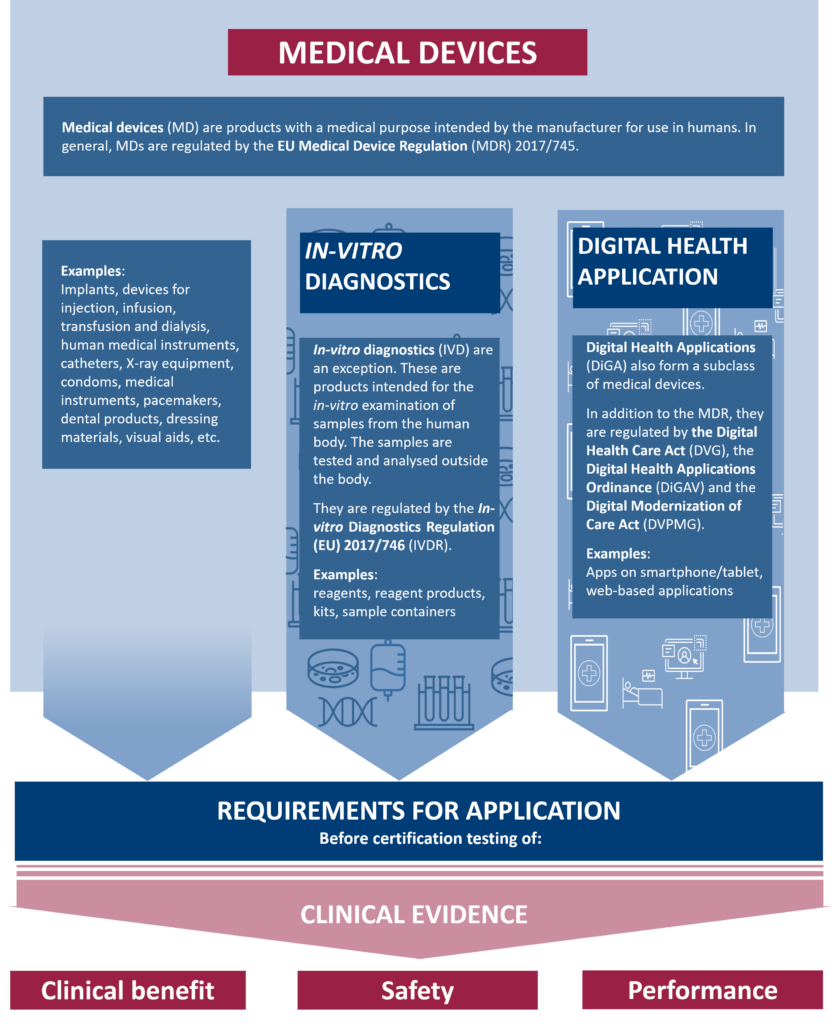 Medical devices are essential tools in healthcare, and their safety and quality are subject to strict regulations. In the EU, the Medical Device Regulation (MDR) came into force on 26th May 2021, and the In-vitro Diagnostic Device Regulation (IVDR) came into force on 26th May 2022, aiming to enhance the safety and performance of medical devices and in-vitro diagnostics. The MDR includes stricter classifications, improved post-market surveillance and the establishment of a Europe-wide database (EUDAMED). The IVDR focuses on in-vitro diagnostics and introduces risk-based classification and a system for the unique identification of devices. In Germany, Digital Health Applications (DiGA) are software-based medical devices that meet certain criteria and can be reimbursed by health insurance companies.
The Medical Devices Law Implementation Act (MPDG) in Germany requires manufacturers to create safety plans for their devices to ensure proactive monitoring and risk mitigation.
These regulations and laws are of paramount importance in regulating the development and use of medical devices. The focus is on ensuring clinical evidence, clinical benefit, safety and performance. The MDR requires that medical devices be developed and approved based on robust clinical evidence to provide demonstrable clinical benefit to patients. At the same time, high standards for the safety and performance of products are set to minimise risks and ensure optimal care. By adhering to these requirements, patients are expected to benefit from high-quality and effective medical devices, leading to overall improvement in healthcare provision.